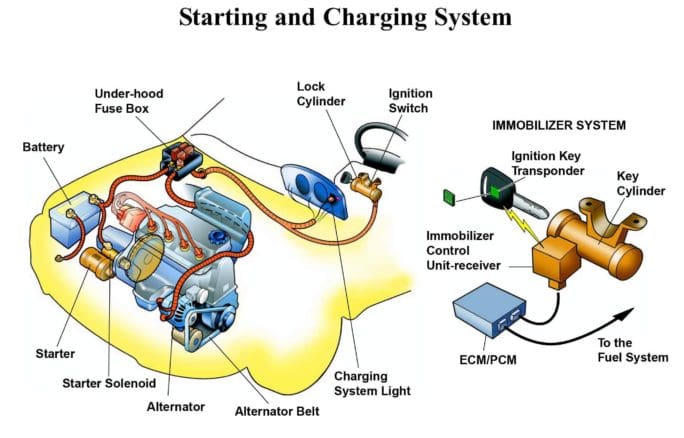 Engine No Start Conditions are exactly what they sound like. For some reason your engine did not start.
Choose Your Help Topic Below
Every engine requires four basic ingredients to start: sufficient cranking speed, good compression, adequate ignition voltage (with correct timing) and fuel (a relatively rich air/fuel mixture initially). So if your car fails to start, you can assume it lacks one of these four essential ingredients. But which one?