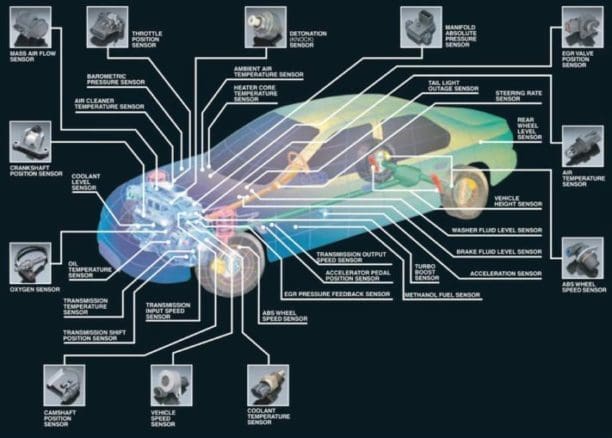 Sensors-Relays-Actuators. They all work together to provide the car's Engine Control Unit with vital data parameters essential to govern various engine functions effectively.
Choose Your Help Topic Below
Why are automotive sensor so important today
(KS) – Knock Sensors – Things That You Need To Know
(O2) Oxygen Sensors – They Monitor The Levels Of Fuel Mixture
Crankshaft-Camshaft Sensors Are Required By Distributorless Ignition.
Engine Coolant Temperature Sensor-What You Need To Know
Intermittent Temperature Related Engine Problems
Engine Problems – What Are The Most Common Engine Problems
Modern computer-controlled vehicles also must have the proper mixture of air and fuel ignited at the proper instant in order to operate.