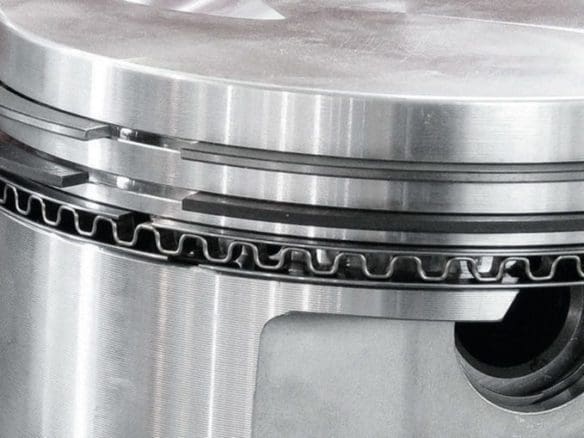 Piston rings must deal with an assortment of issues. Bad gas (detonation and pinging), dirty air and fuel, and contaminated oil all reduce the life of a piston ring.
Choose Your Help Topic Below
Oil Consumption Past Rings – Worn Engine Bearings Can Make It Worse
Piston Rings-When and How to Replace Them
Using a Ball-Hone to Deglaze Your Cylinders
Excessive Exhaust Smoke Could Mean You Have An Engine Problem
Engine Compression – What Can Cause Low Or No Engine Compression
How to do a cylinder leak down test
Cylinder leak down test findings
Smoking from my car-What does it mean
Burning Oil-Blue Smoke May Only Be Part Of The Problem
Cylinder Power Balance Testing Made Easy
Cylinder Power Balance Test Total Power Output Of The Engine
Engine Oil Consumption – Where Does It Go And Why
Maintaining the filters on your engine and regular oil changes make a big difference in how long the piston rings last. Once the rings have worn down, their ability to seal the combustion gases will become apparent.