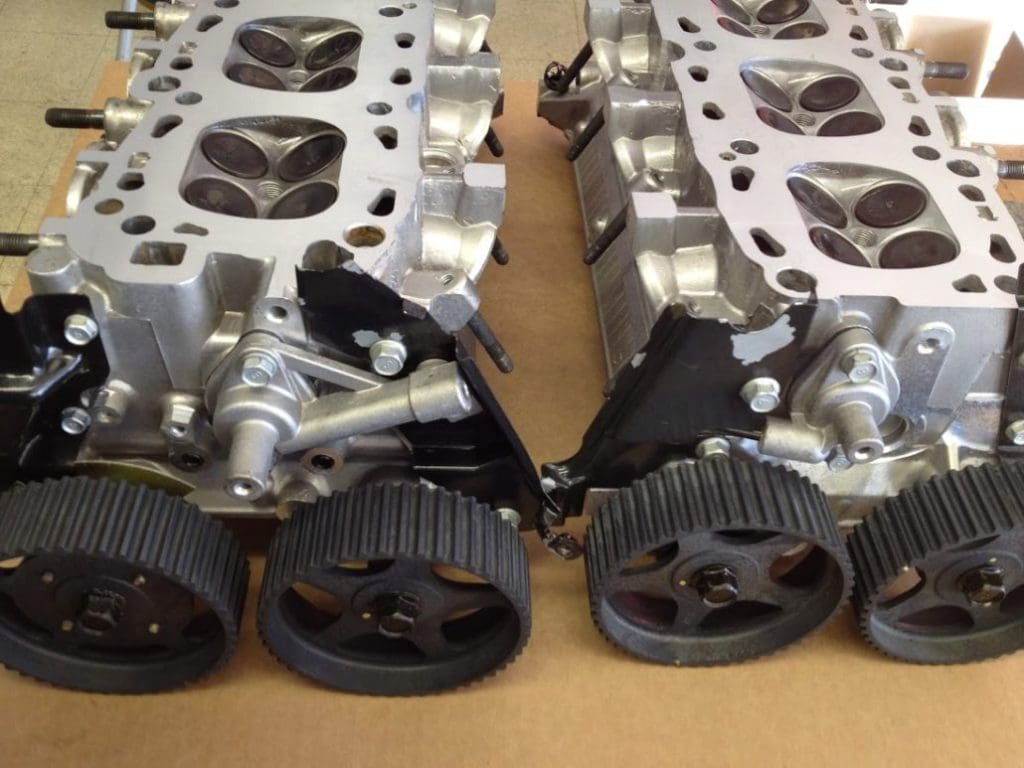 A Cylinder head is usually located on the top of the engine block. Cylinder heads serves as a housing for components such as, Intake and exhaust valves,  Camshafts, Valve Springs And Lifters.
Choose Your Help Topic Below
Cylinder heads cracking-What can cause it ?
Rocker arm dislodging with valve seat falling out
Valve lash setting and adjustment
Torque to yield bolts-What are they
Valve Train Noise-What is it ?
Interference and non-interference timing belt or chain
Pushrods On G.M. 3.1-3.4 Engines – This Is Still Going On !!!
Valve guide wear-What to fix and why?
Cylinder head resurfacing- What you need to know
Sticking Valves From Carbon Deposits – What Should You Do
Valve Stem Seal – Function And Failure Symptoms
Automotive Engine Valves – What Are They And How Can They Fail
Hydraulic Valve Lifter – Takes Up Clearance Within The Valve Train
Valve Job – Why Would You Need One – What Should You Expect
Engine Valve Springs – What Does A Valve Spring Do – How Can It Fail
Valve Lifters – Hydraulic And Mechanical – The Big Difference
PLEASE SHARE ENGINE PORTAL NEWS