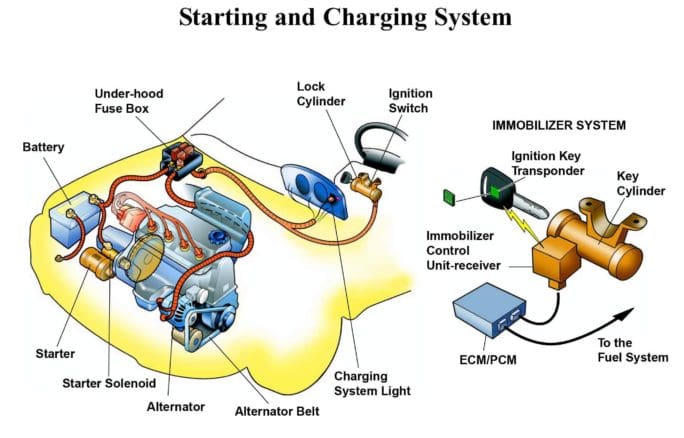 Engine No Start Conditions are exactly what they sound like. For some reason your engine did not start.
Choose Your Help Topic Below
Engine Cranks But Fails To Start – Ignition, Fuel, Compression Are Good
Hard Starting Engine – Cold, Hot, Both Or Just After Refueling
Starter – Diagnosing Starter Problems – Knowing The Signs
Engine Will Not Start – But Fuel Pump, Spark and Compression Are Good
Engine cranks but will not start
Your Engine will Not Crank or Start
Engine not starting- common problems
Crankshaft-Camshaft Position Sensor Testing Made Easy
Fuel Pump Related No Start Problems-What Should You Do !
Starter Problems-What Do You Hear When You Try to Start Your Car?
Fuel System Related Problems – Not Always Easy To Solve
Fuel Pressure Regulators – Function And Failure Symptoms
Crankshaft Position Sensor-(CPS)-Testing And Replacement
No Spark – When Your Engine Cranks But Fails To Start
Starter Motor Going Bad – It May Display A Few Warning Signs
Flexplate – What Does It Do ? – What Happens When It Fails
Every engine requires four basic ingredients to start: sufficient cranking speed, good compression, adequate ignition voltage (with correct timing) and fuel (a relatively rich air/fuel mixture initially). So if your car fails to start, you can assume it lacks one of these four essential ingredients. But which one?