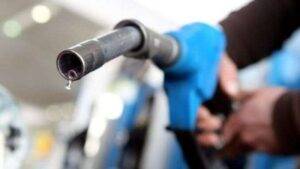 You should never have a fuel smell in your vehicle. If you smell gas this could be a sign of fuel leaks.
Choose Your Help Topic Below
Engine Fuel System Testing – Proper Testing With Solutions
Fuel Getting Into Engine Oil – Causing Premature Wear Of Engine Parts
Fuel Injectors – Will Usually Only Fail In One Of Three Ways
What Is That Fluid Leak Under My Car
Gas Leak – If You Smell Gas This Could Be A Sign Of A Gas Leak
Fuel Wash – How To Eliminate This Potentially Serious Problem
Fuel System Related Problems – Not Always Easy To Solve
Mechanical Fuel Pumps-Basic Information And Troubleshooting
Gas Getting Into Oil – What Can Cause This To Happen ?
Excessive Exhaust Smoke Could Mean You Have An Engine Problem
Fuel Pressure Regulators – Function And Failure Symptoms
Fuel leaks can be dangerous to drive with because fuel is flammable. It really doesn't matter what is causing the gasoline smell in your car, you just need to have it fixed as soon as you start smelling fuel.  If the fuel leak is near the engine or exhaust, it could result in a fire and a potential total loss of your vehicle.