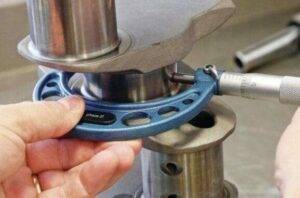 Crankshafts are generally made from steel and sit below the cylinders and pistons in the engine block. Their job is to convert the vertical movement of the pistons into a rotation to be transferred through to the flywheel and then the transmission.
So, Choose Your Help Topic Below
Crankshaft Damage – A Broken Or Cracked Crankshaft Is Major Damage
Rear Main Rope Seal Alternatives
Rear Main Seal Leaks-or are they
Crankshaft Thrust Bearing Failure – Causes & Remedies
Crankshaft Position Sensor-(CPS)-Testing And Replacement
Flexplate – What Does It Do ? – What Happens When It Fails
Engine Bearing Replacement – Learn How To Replace Engine Bearings
The crankshaft has crank pins along its length that line up horizontally with the pistons above and form the 'stepped' orientation of the shaft itself.