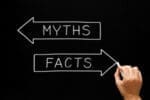 Miscellaneous Topics Will Be the Catch All Post Page For Now.
This page is just about everything that we have not made a specific page for. We will keep adding pages as the topic list builds up.
---
Now let's talk about:

Miscellaneous Topics.
The quickest way to find answers is to select your topic from the list below. We have also added a custom search bar as a second option.
Custom Search
Select Your Topic Below From: 

Miscellaneous Topics.
Stay tuned for more updates on:

Miscellaneous Topics.