The Premier Automotive Engine Troubleshooting Resource Site
Consequently, DannysEnginePortal.com Shares Info On Engine Rebuilding, Repair, Machining, Testing And Possible Solutions.
While, repair problems are something nobody wants auto parts do wear out and fail.
So, Choose Your Help Topic Below
---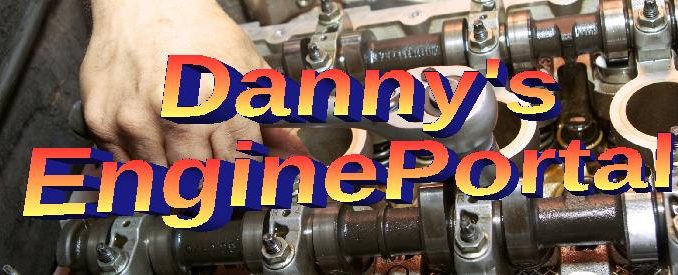 Common Engine Problems;
Excessive smoke from tailpipe; excessive oil consumption; knocking or tapping sounds; low oil pressure; low compression; water mixing in oil; oil getting into the air cleaner and/or radiator.
Something to keep in mind when doing your own engine repairs:
So, It takes a fair amount of know-how to diagnose and repair today's engines. Consequently, If you do not feel comfortable attempting a engine repair yourself, don't try it. As a result, Take your vehicle to a repair professional for service.
Also,  It often requires special tools and equipment to do many repairs. This includes;
Hand tools
Diagnostic equipment
Code reader or scan tool
Multi-meter
Test light
Pressure/vacuum gauges
You may also need vehicle specific repair info such as shop manuals and wiring diagrams.